Alyssa Hashbarger
REALTOR®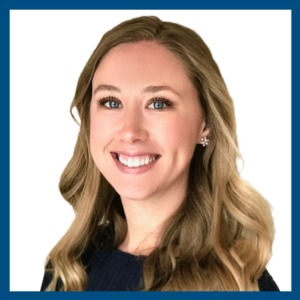 As a military child, then spouse, Alyssa knows how overwhelming moving can be! Alyssa grew up in Colorado after her dad retired from the military and has called Texas home since 2014. She has seen this beautiful Hill Country develop!
Alyssa moved to the Burnet area in 2020 and loves the views and the lifestyle that the Hill Country has to offer. With quick access to cities in either direction, it is the perfect location to raise her family. Alyssa has two ​school aged daughters and when she is not at home, you can find the whole family at the basketball court (including dad as coach), walking her puppies or enjoying a good book.
Alyssa is very detail oriented; you will see that in the time and care she puts into all of her clients.  Because communication is so important to her, she makes sure to keep her clients informed through all steps of the transaction.  Details make a difference when buying ​and selling can sometimes feel overwhelming!  
Prior to becoming a real estate agent, Alyssa worked as a substitute teacher and paraprofessional in Liberty Hill.  Working with kids can be one of the most humbling experiences.  Learning how to adapt to each child in order to teach them something is a skill that translates into real estate; each client's wants ​and needs are unique.  Learning how to communicate with each person is vital in all aspects of real estate.  The goal in each transaction is not only to gain a deeper understanding of what the client's expectations are, but to form a relationship of value and trust.  ​
"It is a privilege to walk through the ​home buying ​and selling experience alongside ​my clients!​"
Alyssa looks forward to connecting with you to hear what your real estate goals are and to discuss her strategies for helping you to achieve those goals.