Jenny Runkel
M.Ed., REALTOR®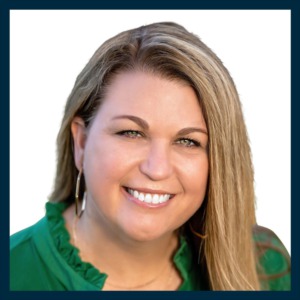 Jenny has called the Austin area home with her family since 2010, but she lived here for four years in the 90's when she was a student at The University of Texas at Austin. Therefore, she loves ANYTHING in burnt orange! It was then that she fell in love with the area and was thrilled to move back when the opportunity arose. Jenny and her husband live in Cedar Park and have three kids spread out in high school, college, and graduate school. She is also mom to a golden retriever that can always be found cuddled up next her whenever she's home.
Prior to becoming a full-time real estate agent, Jenny served numerous years in Leander ISD as both a teacher and school administrator. She is knowledgeable about the different school zones and the unique benefits of each one. Jenny is also an avid learner, consistently keeping up with the latest housing data while collaborating with others in her field.
The needs and desires of Jenny's clients are her number one priority. She has systems in place in order to learn what those needs and wants are while ensuring clarity. She keeps the buying process smooth and low stress by being a trusted advisor, providing proactive and consistent communication, and laying a clear path of what's ahead in the process. Jenny isn't big on surprises and she strives to provide the same for her clients!