Johnna McQuillan
REALTOR®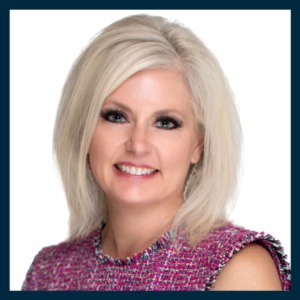 Johnna is no stranger to relocating and knows firsthand how difficult and stressful it can be. She enjoys helping clients meet these challenges head-on with the high standards of service, sales, marketing strategies, cutting-edge technology and support that Thrive Realty is known for.
With a background in commercial real estate and commercial development, Johnna McQuillan's real estate career has been 25 years in the making. Johnna spent several years working for the first female Registered Professional Land Surveyor in Texas, and she has extensive business management and property tax consulting experience.
Johnna was born in North Texas and raised by several generations of ranchers. Her family relocated to Austin in the early 1980s, when her father went to work for the Texas Railroad Commission. The family remained heavily involved in the Cutting Horse industry.
As a youngster, Johnna studied dance and modeling which opened the door to other opportunities. At 16, she was fortunate enough to compete in the Miss Texas Teen USA Pageant; at 18, she competed in the Miss Texas USA Pageant. After pageant retirement, Johnna enjoyed mentoring and coaching other young women as they pursued their dreams.
Johnna studied International Business and Fashion Merchandising at the University of North Texas in Denton. Eight years ago, Johnna and her husband, Nathan, relocated their family to North Texas from the Austin area after a very brief move to West Texas. Johnna and Nathan have three daughters. Katy is a graduate of Tarleton State University with a Bachelor of Science in Broadcast Journalism and is currently serving as Lance Corporal in the United States Marines. Katy recently became engaged to the love of her life, also a US Marine. Jessi is a graduate of Gunter High School and currently enrolled in Grayson College. She plans to study nursing and hopes to work in the NICU. Savannah is a freshman at Gunter High School. She is an avid reader and Varsity wrestler.
Johnna would love to connect and hear how she can put her experience and successful strategies to work for you!