5 Things to Know if You're Listing Your Home During the Holidays
Posted by Shanan Shepherd on Wednesday, December 7, 2022 at 7:00 AM
By Shanan Shepherd / December 7, 2022
Comment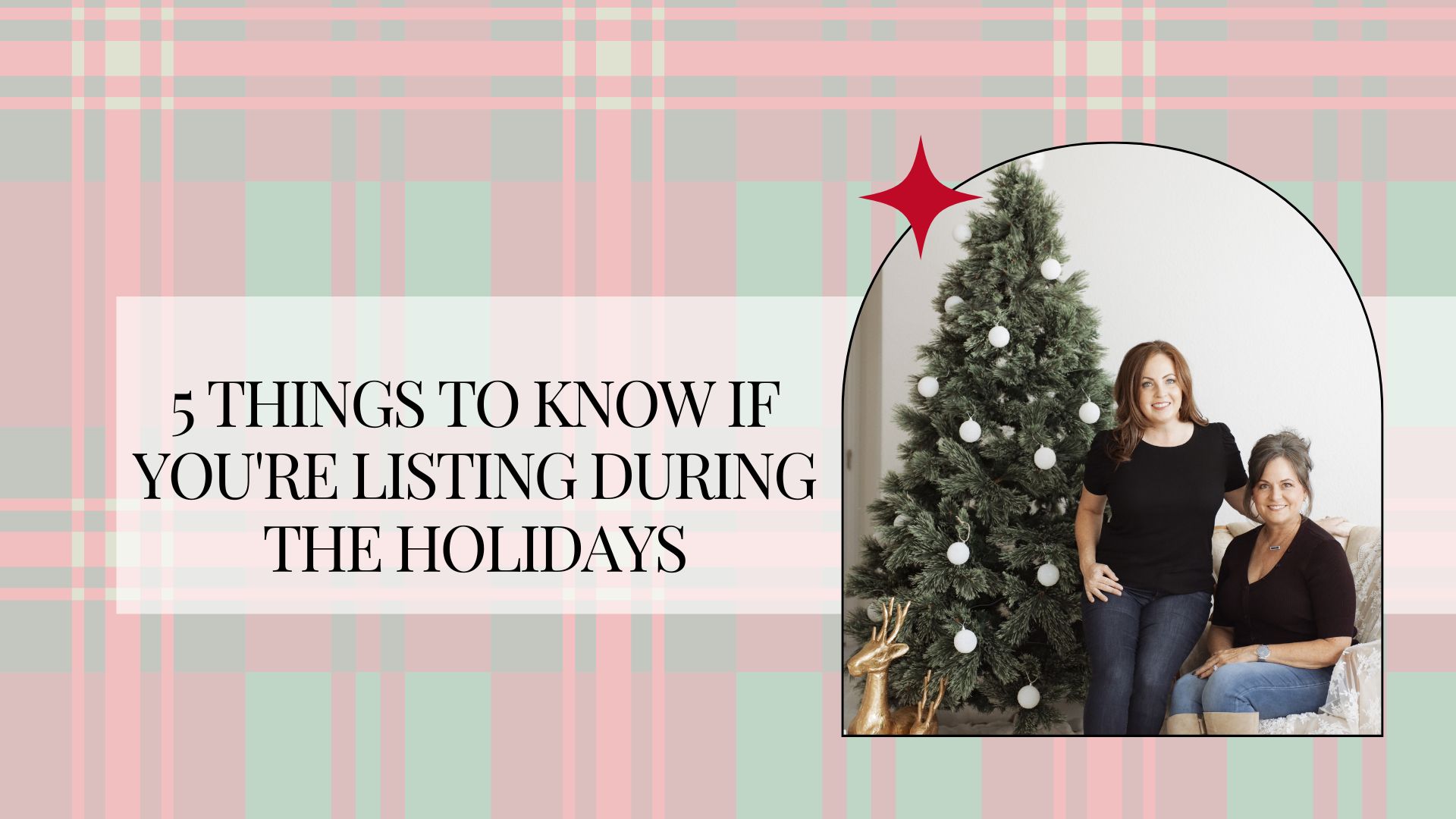 Listing your home during the holidays can be stressful. We've got 5 tips to make your home attractive to buyers!
1. THE HOLIDAY AESTHETIC: Who doesn't love looking at houses during the holidays? The soft glow from a Christmas tree as you walk from room to room adds that magic little touch!
One thing to keep in mind is to keep your decor to a minimum so your home doesn't look cluttered or too personal. If you have a home sound system (think Sonos, Alexa, or Google), softly playing instrumental holiday music will add to the magic!
2. ATTRACT SERIOUS BUYERS: Buyer foot traffic typically dips down over the Winter months, which might sound less appealing. However, the good news is that the people who are out there are serious and ready to write an offer!
3. LESS COMPETITION: Most sellers tend to wait until after the holidays to list, meaning your home will be PRIME real estate for those serious buyers who *have to* find a home!
4. YOUR NEIGHBORHOOD IS MORE INVITING: Your neighborhood will look fun and festive during the holidays which will make it more appealing to buyers! Who can resist twinkling holiday lights?!
5. HAVE A WINNING PLAN: The holidays can already be stressful & selling your home does take some work. But with a great plan and a great agent, you can have it taken care of by the New Year and start enjoying your new home!
Our agents are here to help guide you through the home selling process to make it as easy and seamless as possible. If you're ready to sell your home, use the chat function on our website or contact us here to get started.