Business Owner & Home Ownership: What You Need to Know
Posted by Katie Hanner on Thursday, January 26, 2023 at 12:00 PM
By Katie Hanner / January 26, 2023
Comment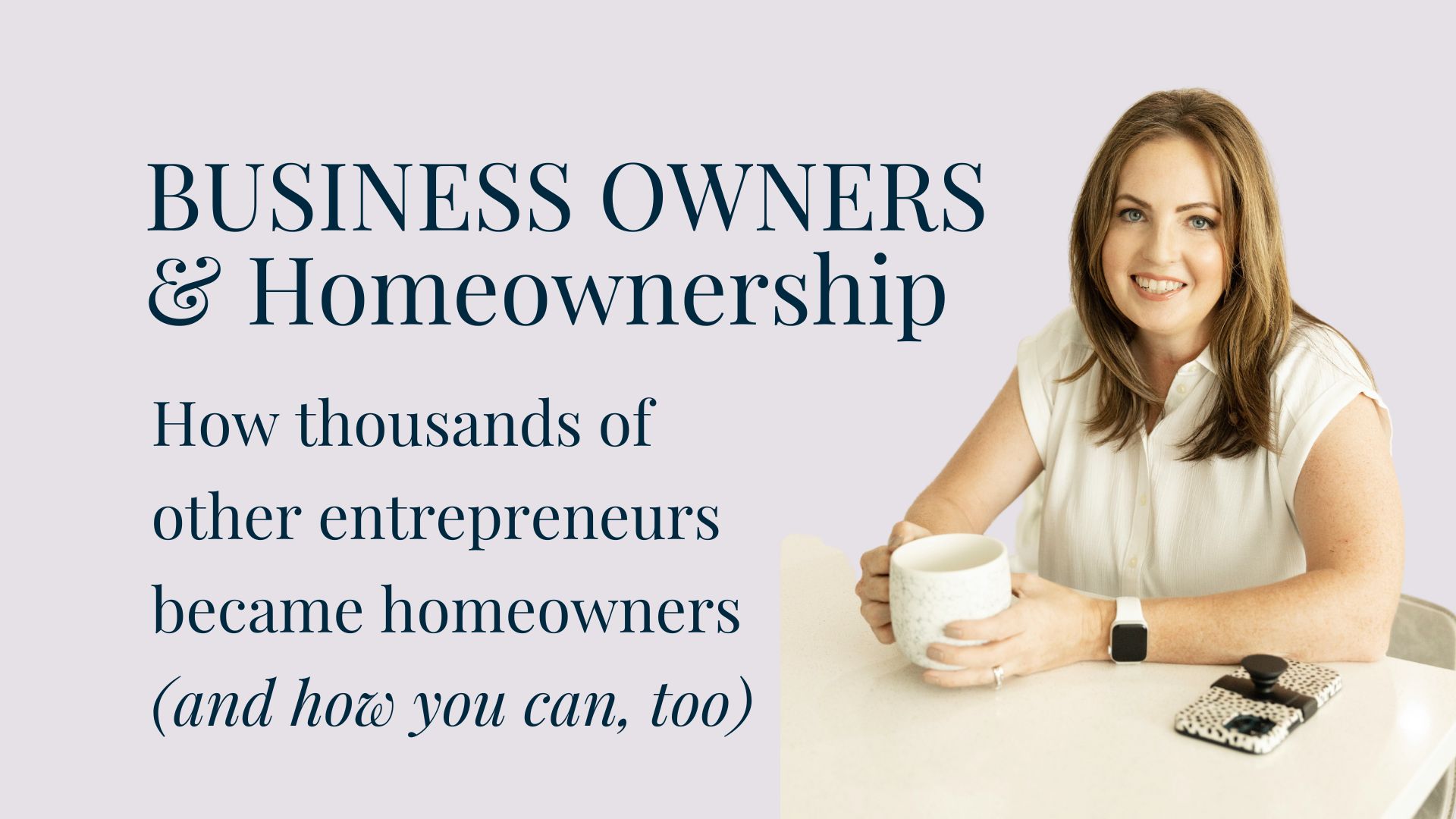 Calling all entrepreneurs, solopreneurs, and small business owners! 💪🏼
You started your own business, and the hustle is paying off in steady growth. As you drive around town, you can't help but notice the For Sale signs that have popped up. Excitement creeps in as you start thinking about furniture and appliances.
GASP. Could you be ready for homeownership?
I know the thought of buying a home is scary for a lot of people, especially small business owners. Believe me when I say that if you can own a business, you can own a home. But there are a few things you need to know, first!
First, most mortgage lenders require at least two years of being self-employed (and steadily!) before qualifying you for a home loan.
There are exceptions, like if you were in a similar line of work before or if you had a year of formal training. However, a solid two years is generally non-negotiable.
Second, track every penny spent and earned and have a professional handle your taxes so that you have proper and accurate documentation when applying for a loan.
Third, in addition to work history, your lender will look at your:
➕ Credit score
➕ Credit history
➕ Debt (debt-to-income ratio)
➕ Savings & Assets (down payment and closing costs)
Paying down debt and/or growing your savings is a wonderful way to pass the (two year) time! Plus, keep grinding and increasing your income as you learn and continue to better your offerings
What if your business is a side gig or a passion project? Luckily, if you can qualify based on W-2 income and personal savings, your lender can just ignore the self-employment income altogether!
Being your own boss is an amazing accomplishment, however, a lot of business owners feel defeated when applying for a home loan. Avoid that same feeling of defeat by educating and preparing yourself properly so that you can buy a house with confidence!
If you're ready to buy a house (or are even thinking about buying), you can use the chat function on our website or contact us here to get started. We have plenty of lender partners that we can connect you with, too. Trust us, it's never too early!