Do This ONE Thing if You Plan on Selling Your Home
Posted by Katie Hanner on Wednesday, March 22, 2023 at 3:19:06 PM
By Katie Hanner / March 22, 2023
Comment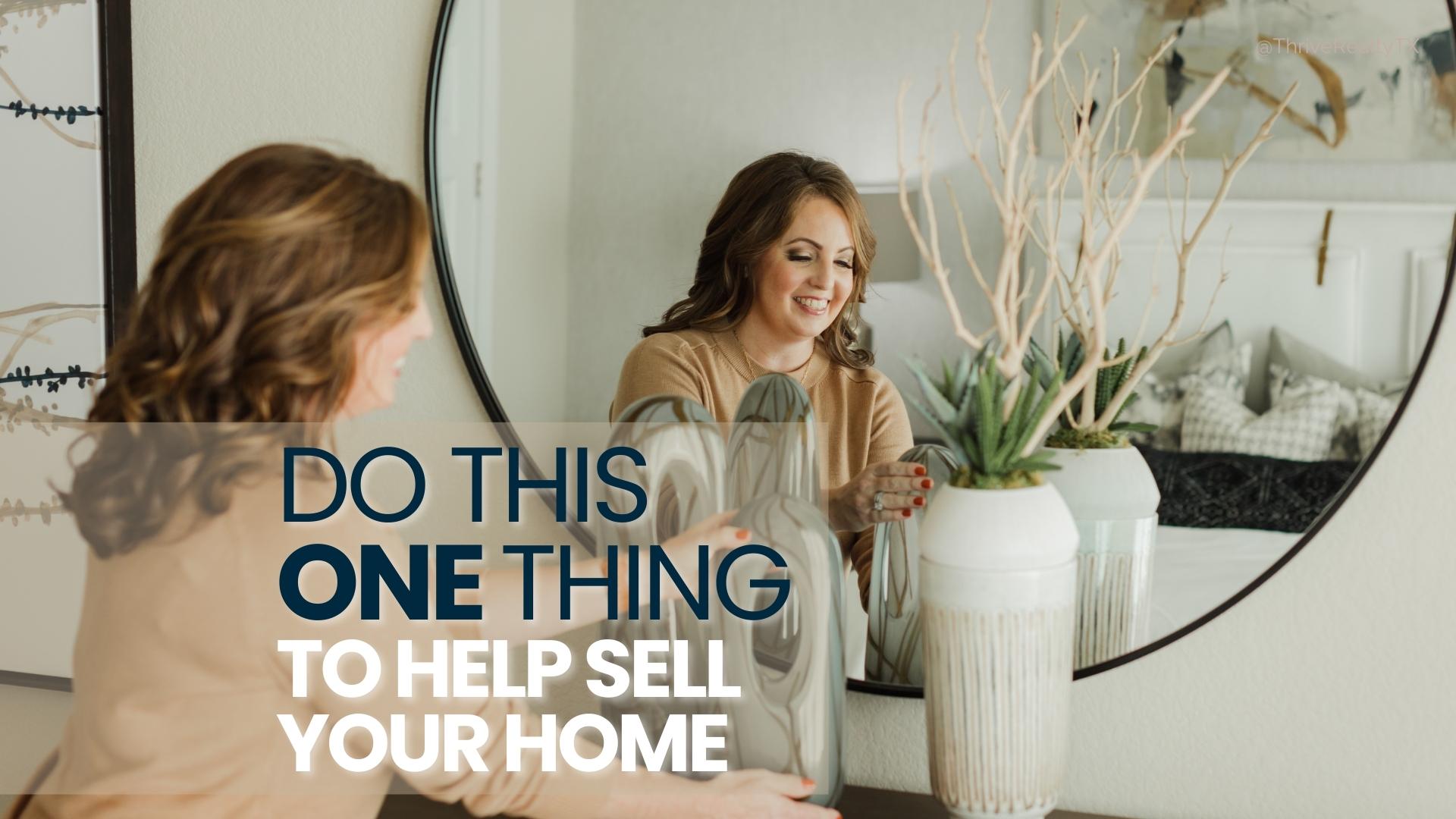 Shanan and I walk buyers through homes daily and we've noticed a pattern: when we walk into homes that have been decluttered and are staged well, our clients get excited. Then a special moment happens — they start to picture themselves living there (even if it's not the neighborhood they had been eyeing or the floor plan they were hoping for).
Conversely, when we walk into homes that are cluttered and not well put together, our clients feel like they're snooping around someone else's home. We've actually seen them walk through the home much faster because they don't feel like it could be theirs.
Clutter can make or break a sale. So, what can you do about it?
Let's start by defining clutter. Clutter is more than just stacks of paper or the random things that sit on your counters. Clutter is anything that makes your home feel untidy or just full of stuff.
When you start to declutter, most people think that means donating things you don't need anymore. However, when you're preparing to sell a home, it can simply mean pre-packing. This way you're not giving anything away, just storing it until you're in your new home. Either way, decluttering your home NOW will not only make listing your home later easier for you, but it will also make your home easier to tidy and maintain today!
We put together this checklist to help you get started with the decluttering process:
Out of season clothes: pack in storage tubs

Excess linens: blankets, towels, sheets, etc.
Kitchen counters: these should be mostly clear
Closets: aim for 60% full, keep floors clear
Kitchen cabinets: donate/pre-pack excess coffee mugs, pots/pans, water bottles, etc
Kids' toys: toss random pieces, donate toys they don't play with, keep number of toys out at a minimum
Everything on your refrigerator
Unused toys or tools in the garage
Excess home decor (if the room looks beautiful without it, pack it)
Fun fact: I am a certified staging professional and really love the decluttering and design process. If you have any questions or are ready to sell a home, I'd love to chat! Feel free to use the chat function on our website or contact me here.