Elevate Your Home Decor in 3 Simple Steps
Posted by Shanan Shepherd on Thursday, February 23, 2023 at 1:46:32 PM
By Shanan Shepherd / February 23, 2023
Comment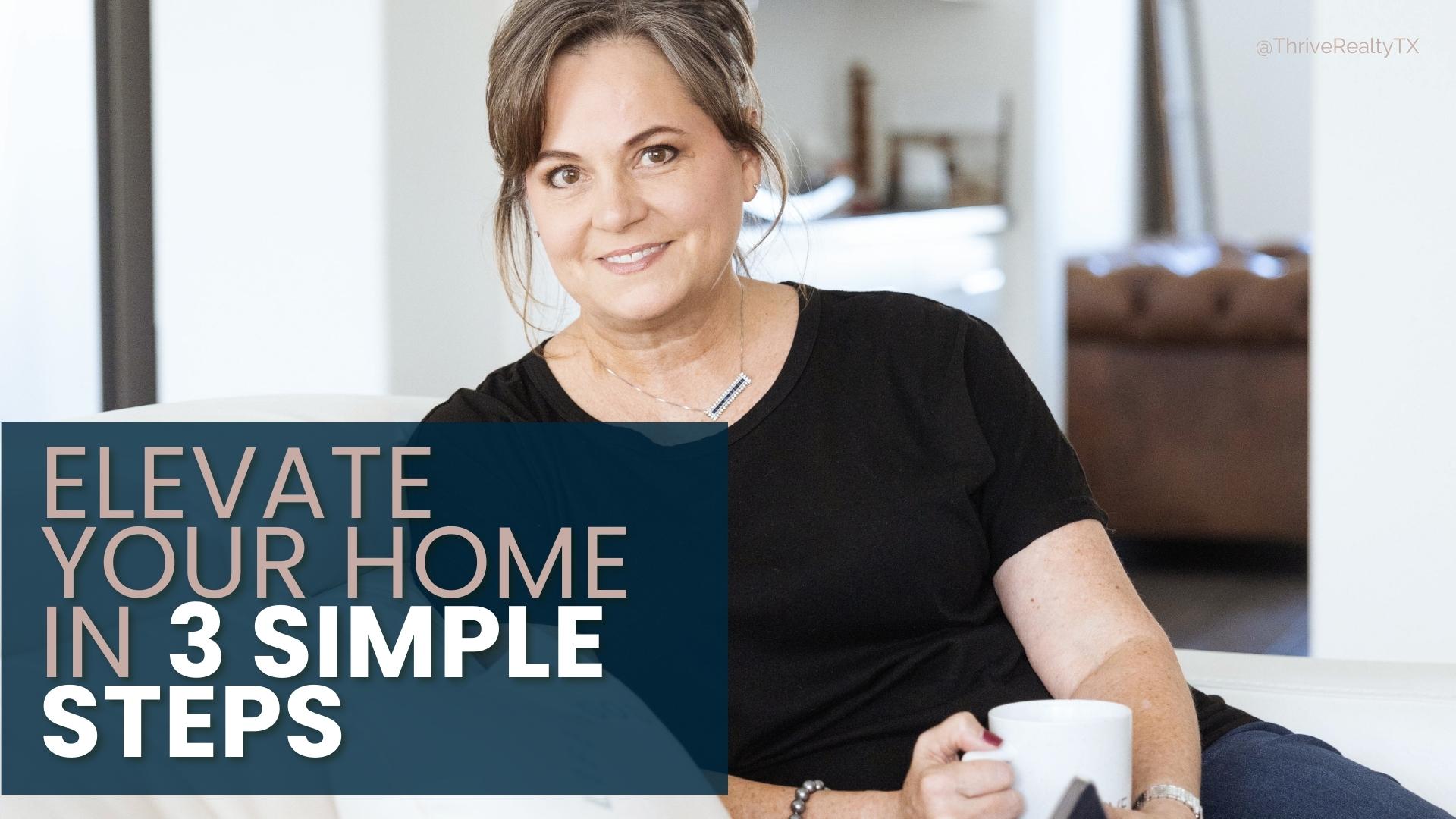 If your home isn't feeling like YOU lately or you want to spruce things up for the new season, did you know that you can give your home decor a richer, more luxurious feel with just a few conscientious choices?
Today, we are sharing 3 effortless ways to give your home a more elevated look.
ONE: ADD SHINE
Look for ways to reflect light in your home. Mirrors, glass lamps, and countertops like marble or quartz are all elements that make your home look bigger and richer. Try to keep windows as smudge free as possible - I know this is harder than it sounds, especially if you have littles in the house! Bonus tip: opt for furniture with higher legs so the light can reflect even more.
TWO: ADD TEXTURE
Elevate your space by incorporating a variety of textures. This can be done with furniture, throws, rugs, and even wallpaper (there are so many cool choices now!). A leather sofa, velvet throw pillow, and a woven basket to hold throw blankets add visual interest that makes your home look more luxurious.
THREE: ADD LIGHTING
Believe me when I say that the right lighting changes everything. Choose glass shades or sconces and use lamps throughout your home. Consider using dimmer switches for the ceiling lights throughout your home, especially in the main living areas. When buying lightbulbs or setting light temperature, be consistent with the use of daylight or soft white throughout your home.

Fun fact: I do more than just sell homes. Home design and home staging are one of my passions and I love teaching you tips and tricks so you can love where you live even more or prepare your home to sell faster and get more bang for your buck. If you have any questions about home decor or are ready to either buy or sell a home, I'd love to chat! Feel free to use the chat function on our website or contact me here.