Frightening Real Estate Mistakes People Make And How To Avoid Them
Posted by Katie Hanner on Thursday, October 13, 2022 at 11:30 AM
By Katie Hanner / October 13, 2022
Comment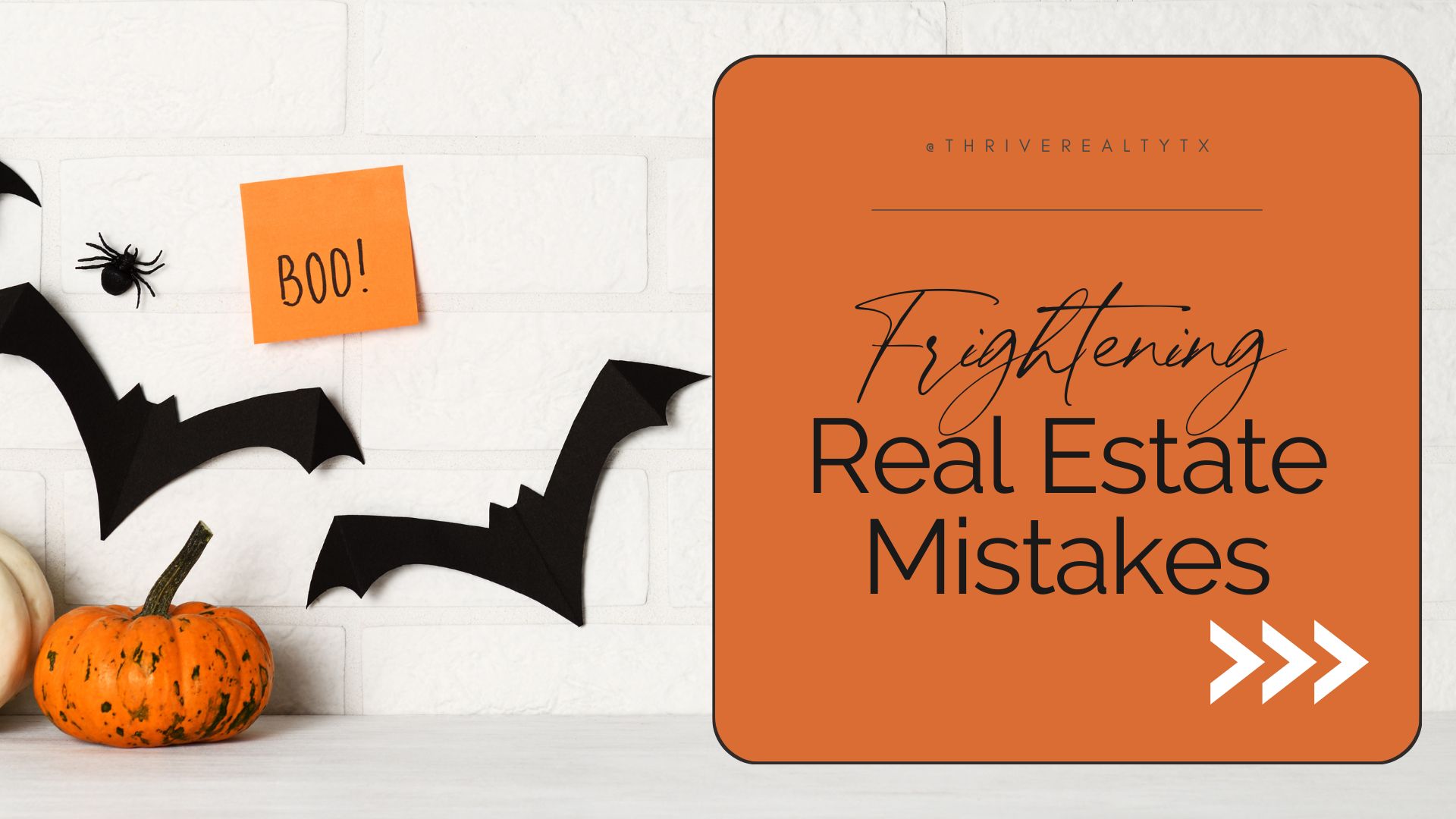 The only scary thing you should be dealing with this month is whether you're buying enough candy for trick-or-treaters. 🎃 💀 👻
If you're in the market to buy or sell a home, we want to help you avoid some of the most frightening real estate mistakes people make!
Going it alone
You wouldn't walk through a Haunted House by yourself, so you shouldn't walk through your next set of real estate decisions alone. A trusted agent is key to a BOOtiful transaction!
Not properly prepping your home for selling
Crisp white sheets aren't just useful for cute ghost costumes on Halloween - they are also an essential staging item! Listen to your agent when they offer ways to make your home most desirable for the market.
Buying a home out of fear
Whether you're afraid you won't find something better or you struggle with FOMO (fear of missing out), don't let fear be the driving force behind your real estate decisions. You deserve to make decisions out of confidence because you've received the right information from your real estate agent.
Staying in a home you don't love
It's can be downright scary to move; to leave what has been comfortable. But when you overstay your welcome in a home you don't love, it's time for a change. Just because it's time to move on doesn't mean your house didn't serve its purpose for you. It wasn't a mistake; it was just a season.
If you are spooked by any of these mistakes, give us a chance to calm your fears! Reach out via the chat function on our website or contact us here.