How Much Can You Afford (When Buying a New Home)
Posted by Katie Hanner on Thursday, April 13, 2023 at 8:23:22 AM
By Katie Hanner / April 13, 2023
Comment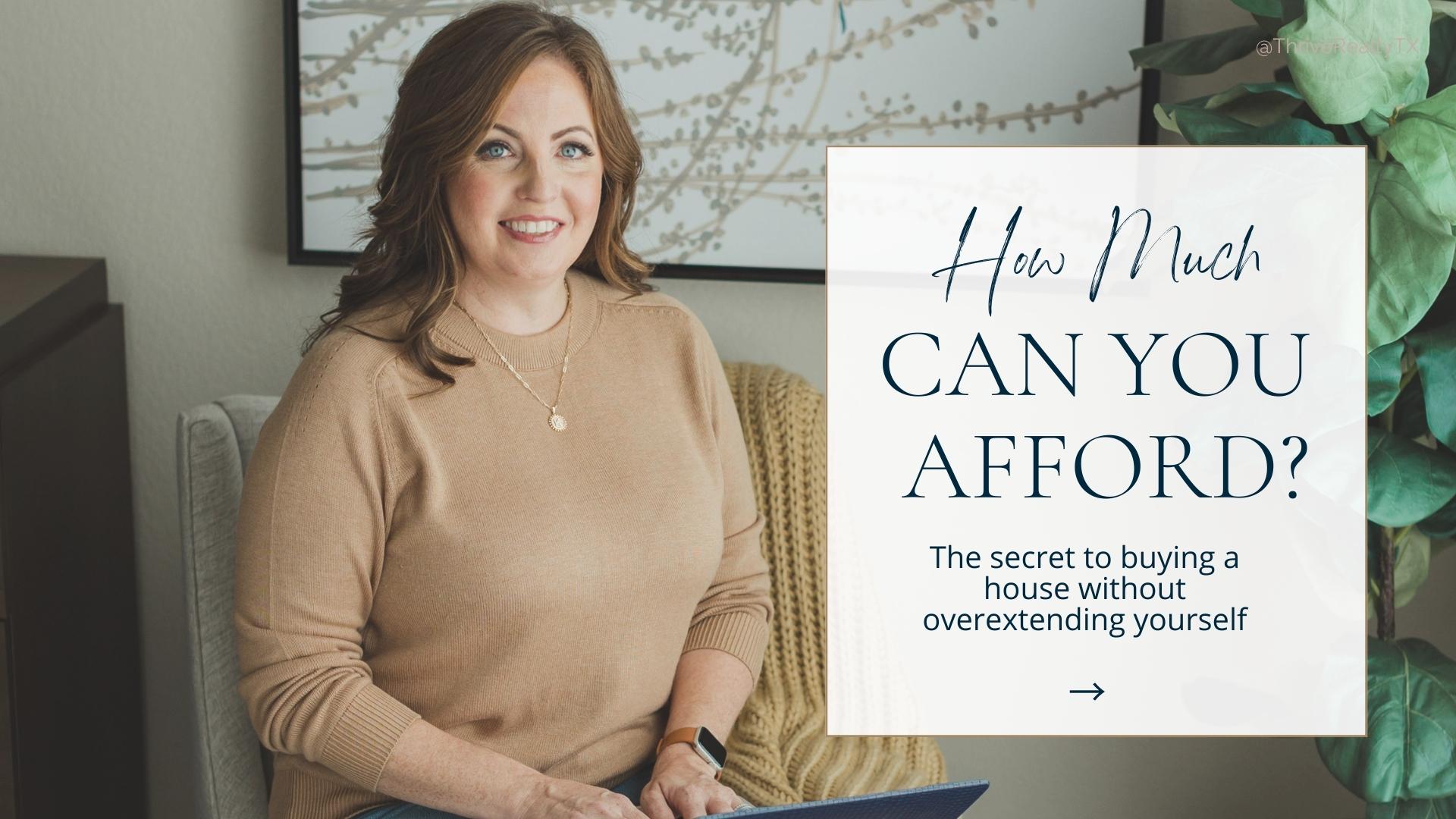 You're nervous you won't be pre-approved to buy a home but end up being approved for a LOT more than you ever planned on spending. Wait, what?!!
This happens more often than you think. Because lenders consider more than just your credit score, it's common to find out you're pre-approved for thousands and thousands of dollars more than you ever dreamed of spending.
So, what should you do?
It's tempting to throw caution to the wind and start looking at homes near your top dollar, but I always remind my clients to think about their lifestyle and spending priorities.
For example, do they go on an annual vacation with their family that they need to save for throughout the year? Are there school and/or extracurricular activities they must pay for each semester? Do they spend money on entertainment like going to the movies or trying new restaurants every weekend?
It may not feel like it, but these "little" expenses add up every month. If you really don't want to give them up anytime soon, you need to give yourself some margin in your budget so that you can keep up with your extra expenses.
Moving into a big, beautiful house becomes a lot less exciting when you can't afford to do anything outside of it. Your new home should bring FREEDOM and not make you feel captive to your monthly payment.
If you're planning to move later this year, start tracking your expenses now—both necessities and extras. This way, when you start the home buying process, the budget YOU feel comfortable with is clear and you can buy a home with confidence (and keep trying all the new, fabulous hot spots that keep popping up in your area!).
If you're thinking about buying a new home and want to avoid potential buyer's remorse and financial distress, our team is here to help. You can use the chat function on our website or contact us here to get started.