Why isn't your home selling? (And how to change that)
Posted by Katie Hanner on Wednesday, January 4, 2023 at 7:00 AM
By Katie Hanner / January 4, 2023
Comment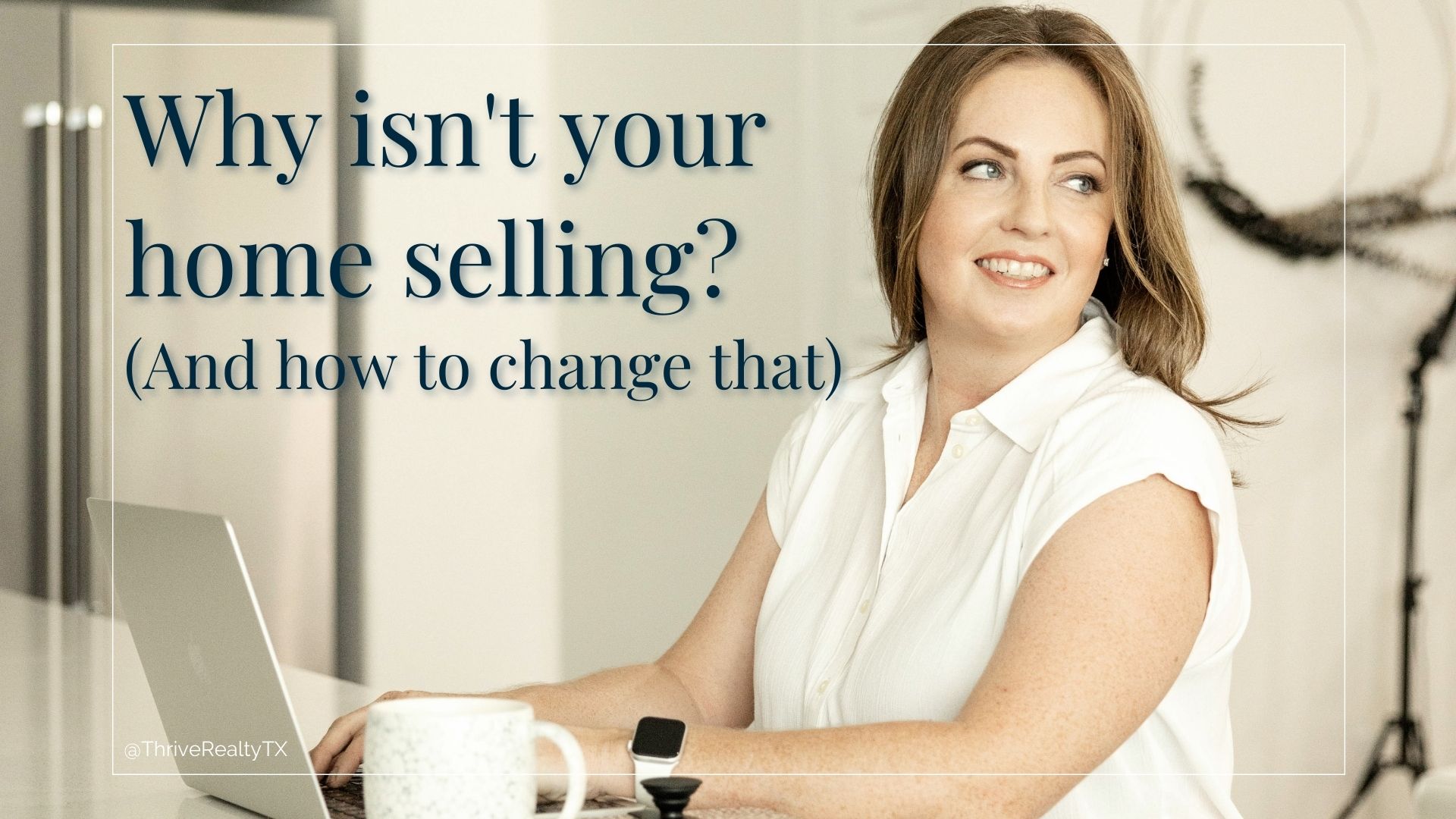 It can be frustrating to be a home seller. In a dream world, you put your house on the market and within a week get an offer. But the quick sell didn't happen — offers aren't pouring in and showing requests have been few and far between. Why is this happening?
Today, we're sharing 4 things you should ask yourself if your home has been lingering on the market longer than you expected:
🔨 What condition is your home in?
Most buyers want to be able to move right in and avoid taking on projects, especially when it comes to maintenance.
You might want to consider repairing minor things like chipped paint, torn screens, old carpeting, or an overgrown yard. Often simple fixes can make an enormous difference.
📍 How desirable is your location?
LOCATION, LOCATION, LOCATION! While it might seem cliche, LOCATION is one of THE most key factors for buyers and the value of your property. A less than desirable location could be the answer to why your home isn't selling, which means you might need to rethink your price.
🏡 Have you staged your home?
Staging your home gives a potential buyer a sense of how spectacular your home can be for them. They feel like your home could be their home and gives them a chance to envision the space as their own.
This is hard to do if they're tripping over children's toys in the dining room or overwhelmed by travel tchotchkes bulging out of built-in bookshelves. Unstaged homes can seem cluttered, cramped, dark, and small.
📸 Is your marketing working?
Professional photos and how your home looks online can make or break who and how many people are seeing it. Think of it like a dating profile for your house. Would you swipe right?
💰 Price.
Your home is in great shape, the location can't be beaten, and the photos look amazing. So, what's left?
At the end of the day, the price your home is listed at is the factor that is going to make or break whether your home sells. Re-evaluate your home price and take the pulse of the market to see if you need an adjustment.
It can be discouraging to see other homes (especially those in your neighborhood) pop up on the market and then seemingly sell in an instant. Just remember that it's never too late to get your home sold. We promise there's a buyer for every home!
So, if your current strategy isn't working, it's time to hit the reset button. Our agents are here to help evaluate what's working and what's not. They will create a solid plan that will bring in the buyers. You can use the chat function on our website or contact us here to get started.