Your Guide to Owning a Vacation Home: Turning Dreams into Reality
Posted by Shanan Shepherd on Tuesday, July 18, 2023 at 10:00 AM
By Shanan Shepherd / July 18, 2023
Comment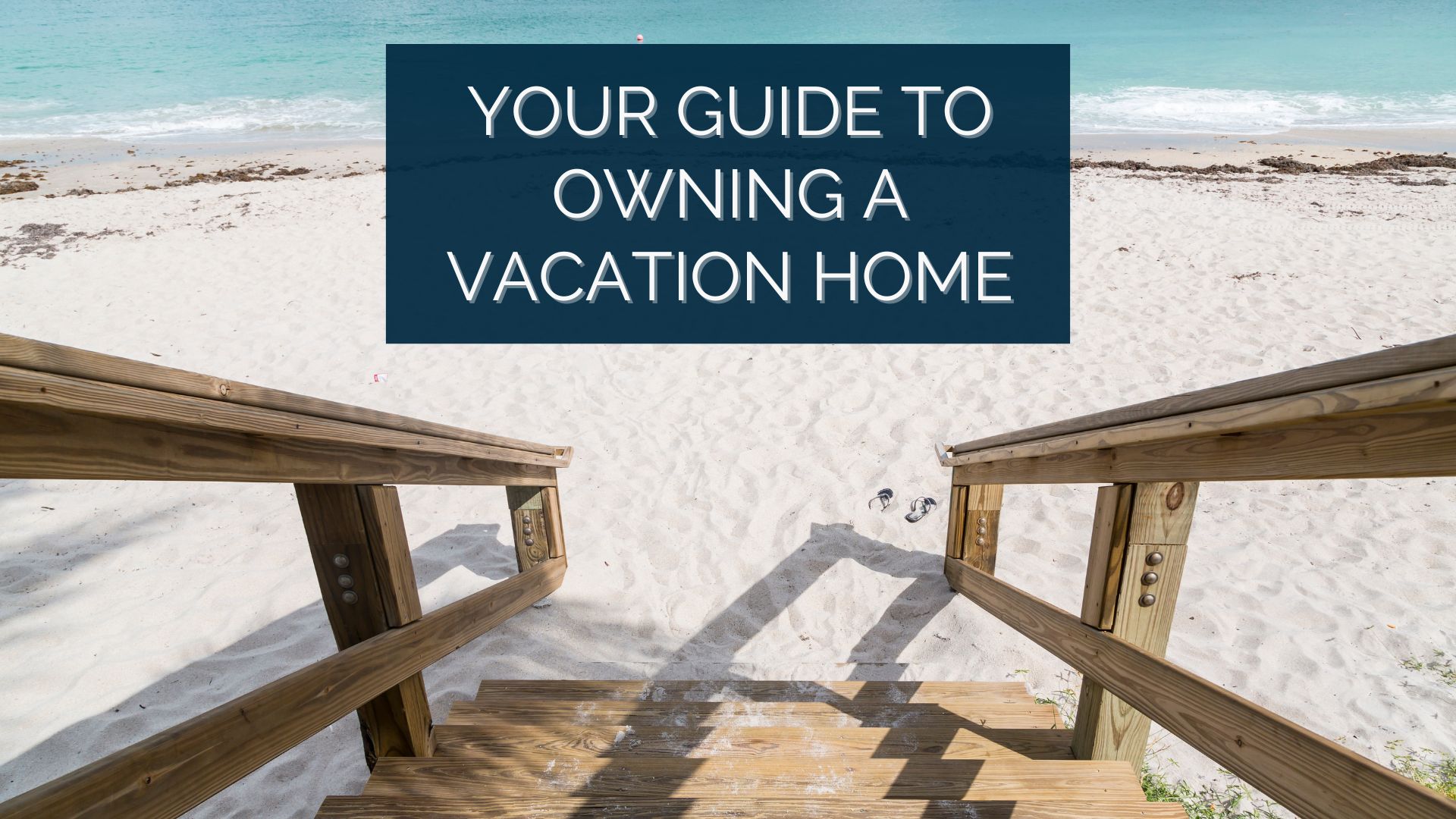 Did you check out your last vacation rental and think, "Gosh, it would be nice to own a place like this to return to year after year." The allure of owning a vacation home is understandable. Having a personal getaway where you can create lasting memories and escape the stresses of daily life is a dream for many. While owning a vacation home is certainly a luxury not everyone can enjoy, it may be closer to reach than you think, especially if you treat it like an investment property from the beginning.
Choose a Location That Captures Your Heart
If owning your own piece of 30A or a mountain-top cabin is on your bucket list, you can take a few steps to make that dream a reality. The first step is to choose a location. Think about the places you love to visit and where you find yourself wanting to return time and time again. Consider the town or state that leaves you yearning for more. Identifying the perfect location is crucial as it sets the stage for your vacation home investment.
Selecting the Right Type of Home for Your Needs
Once you have determined the ideal area, it's time to decide on the type of home you want. There are various options to choose from, such as townhomes, apartments, single-family homes, or condos. Each option has its own pros and cons, so it's essential to consult with a knowledgeable real estate agent who can guide you in making an informed decision. If you plan on renting out the home when you're not using it, research the rules and restrictions regarding short-term rentals in that specific neighborhood and town.
Thorough Research: Key to a Successful Vacation Home Purchase
Doing thorough research is critical to a successful vacation home purchase. If you're buying the home solely for personal enjoyment, ensure it's located in an area you genuinely love and easily accessible to you, such as a location with non-stop flights. On the other hand, if you plan to list your home on short-term rental platforms like Airbnb, it's crucial to analyze the market demand and potential rental income. Websites like Airdna can provide valuable insights into vacation rental trends and performance in your desired area. Additionally, consulting with a local real estate agent who possesses in-depth knowledge of the area can help you navigate the nuances of the market and make a sound investment decision.
Connect with Professionals to Make Your Dreams a Reality
Connecting with an experienced real estate agent and lender is the next step in the process. Financing options for second homes or investment properties differ from those for primary residences, so it's important to communicate your intentions to your lender. This will allow them to guide you toward the most suitable loan options for your vacation home purchase. It's also advisable to set a budget for your purchase. Just as with primary residences, look for homes slightly under your budget. This ensures that you don't overextend yourself financially, leaving room for expenses associated with the property, such as vacation rental website fees, home maintenance fees, HOA fees, furniture, cleaning supplies, and regular upkeep costs.
Turning Your Vacation Home Dream into Reality
Owning a vacation home is not just a financial investment but also an investment in the quality of your life and well-being. It provides an opportunity to create cherished memories with loved ones and offers a personal sanctuary where you can unwind and recharge. If you're ready to turn your dream of owning a vacation home into a reality this year, our team of experts is here to assist you. You can use the chat function on our website or contact us here to get started on your journey toward purchasing your dream vacation home.