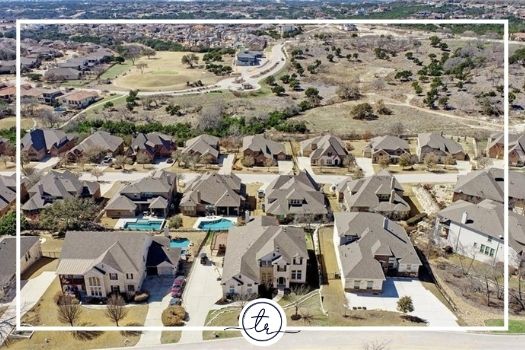 CONVENIENTLY LOCATED ON THE NORTHERN EDGE OF THE GREATER AUSTIN METROPOLITAN AREA, LEANDER IS ONE OF THE FASTEST-GROWING COMMUNITIES IN TEXAS.


Leander is known for its quality of life, excellent schools, hometown pride and one of the lowest crime rates in Texas. Peaceful and family-friendly with beautiful scenic vistas, Leander is home to 62,608 residents who enjoy both Texas Hill Country and small-community amenities while being close to urban Austin business and entertainment, the State Capitol and Bergstrom International Airport.
Leander is well connected to Austin and its surrounding communities. The area is served by exceptional commuter rail and bus service operated by Capital Metro. The terminus of the rail line, Leander Station, links downtown Austin with Leander and serves as an excellent commuter alternative.
Superior transportation is one reason Leander and Williamson County have realized the fastest rate of income growth in Texas – the median household income in Leander was $92,426 in 2018.
The continuous influx — 20,771 new Williamson County residents in 2018 alone – has contributed to Greater Austin achieving the nation's fastest population growth rate in recent years. The growth has had a positive impact on Leander's local economy, with many new up-and-coming developments in the works.
Leander offers endless opportunities for leisure and recreation as well, with a variety of cultural festivals and events, an active adult program, fitness classes, swimming programs, an 18-hole golf course and scenic parks and trails.
Residents and visitors enjoy Leander's convenient access to the Hill Country and Austin, which offers additional opportunities for artistic, entertainment, and recreational pursuits.
Leander also has an excellent healthcare network and is served by a growing number of medical centers including Cedar Park Regional Hospital, St. David's Round Rock, Georgetown Medical Center, North Austin Medical Center and Scott & White.
Leander's educational needs are served by the highly rated Leander Independent School District (LISD), serving more than 42,000 students in grades pre-K through 12. LISD is consistently ranked as one of the best school districts in Texas with a footprint of 43 campuses covering an area or nearly 200 square-miles.
Those interested in pursuing higher education are within close proximity to University of Texas-Austin, Southwestern University, Texas State University and several Austin Community College campuses.
Source · Williamson County Relocation Guide
Leander
September 25, 2023